Heather and Terry Dubrow, MD, created their own diet, based on cutting-edge and Nobel–prize winning science.
According to the power couple, the diet offers unprecedented metabolic control, as well as an internal cellular rejuvenation with powerful anti-aging effects.
A health gut (flora) makes life a lot easier. The good news is: there is something you can do about that! Try Kaya Biotics – as a treat for your gut. Click on this link to save 25% off your first order, use code "goodhealth" at checkout. -

sponsor
The central concept of their program is called interval eating, a practice based on research showing that
when
you eat is perhaps the most important factor in weight loss and weight control. A simple eating schedule may help you:
Reprogram your cells to go after stored fat for fuel
Lower insulin and normalize blood sugar
Fight off chronic inflammation linked to almost every major disease
Activate a process known as autophagy, your cells' self-cleaning process and an anti-aging game changer
Increase your energy
Finally reach your goal weight
Rejuvenate your skin and overall appearance
Listen as Orange County's favorite reality TV duo joins Dr. Friedman to explain how the diet works and share more insights from their book, 
The Dubrow Diet: Interval Eating to Lose Weight and Feel Ageless
.
Sponsor: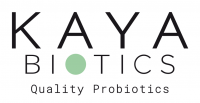 A health gut (flora) makes life a lot easier. The good news is: there is something you can do about that! Try Kaya Biotics – as a treat for your gut. Click on this link to save 25% off your first order, use code "goodhealth" at checkout. -

sponsor