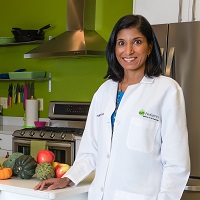 Dr. Nimali Fernando, MD, MPH
, otherwise known as Dr. Yum, is a pediatrician practicing in Fredericksburg, VA and founder of the website doctoryum.org and The Doctor Yum Project. She graduated from the University of Pittsburgh school of Medicine and School of Public Health with an MD and Masters in Public Health. She completed residency and chief residency in Pediatrics at The University of Texas Health Sciences Center Houston and served there for two years as a Clinical Assistant Professor in the department of Pediatrics. In 2005 she and her husband, also a physician, moved their family back east to Fredericksburg, Virginia. In 2014 she opened Yum Pediatrics, a full service general pediatrics practice with a focus on wellness and prevention through a healthy diet. Yum Pediatrics shares a large teaching kitchen and teaching garden with The Doctor Yum Project. She is also co-author of the new book,
Raising a Healthy, Happy Eater, a Parent's Handbook
and just started a new website with her co-author, ParentingInTheKitchen.com, a go-to resource for raising healthy, happy eaters. A portion of the royalties of her new book and website will be donated to the Doctor Yum Project's programs.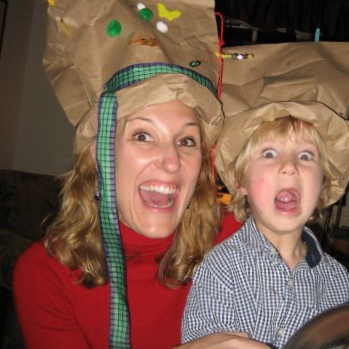 Heidi DiEugenio
is at her core, passionate about connecting busy families with great resources available to make their lives easier, healthier and all around more fulfilling. In her current position as the Director of Operations and Marketing for
Fredericksburg Parent and Family Magazine
, Heidi has spearheaded many programs helping local families feel more connected with the community, including Play with your Plate, a partnership with Doctor Yum where in area restaurants rehabilitate their kids menus to offer healthier dining options. Prior to her time with FredParent, Heidi was the founding Executive Director for Blue Star Families, a non-profit organization created to support, empower and connect military families. Her background also includes eight years in roles as a Shopping Center Marketing Director in California, Maryland, Virginia and Hawaii, and 13 years as a small business owner with Barefoot Moments Custom Photography. In her personal life, Heidi and her husband Dave stay busy with their active sons aged 13 and 9 with the typical school, sports and extra-curricular activities and enjoy making time to run, hike, surf, ski and travel as much as life allows.