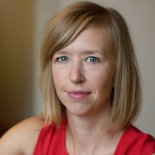 Love stories influence our expectations about romantic love.
Are you basing your romantic relationship on tales of love? Maybe it's time to be more intentional about falling in love, a process that may shape the rest of your life.
How do you fall in love logically and make it last?
You have to choose to love someone with no guarantee they'll choose to love you.
Treat your lover with kindness.
Look for someone who makes you better.
Love is ordinary. It happens to humans and animals alike. It's a small part of a larger life experience.
Your love narrative is your own and doesn't have to follow a template.
It's more important to have a loving relationship than to have a love story.
Listen as Mandy Len Catron joins Dr. Pamela Peeke to discuss how to fall in love.
Sponsor:
Smarty Pants Vitamins