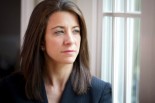 You may not initially think about the connection between having unbalanced hormones and mental health, but a hormone imbalance can leave you feeling depressed, sick or tired. You may consequently end up drinking too much alcohol, or eating too much/not enough food, or even having sleeping problems.
So THEN you go to therapy and talk it out, and do your exercises and work on your attitude. But, if your hormones are still messed up
physically
... you're still going to feel crappy, no matter how productive your therapy sessions may be.
Dr. Tracy Thomas says that if you get your hormones sorted out
first
, it makes therapy more effective. She also suggests going to see
Dr. Holtorf, MD
a doctor that she works with closely to help fully solve the problem (that's if you are within the area). 
With a Ph.D. in Psychology, a master's degree in Organizational Development, Dr. Thomas brings a unique mix of skills and insights. Typically, we associate psychologists with helping people in therapy by talking about feelings and behaviors; but hormones
do
effect how we feel and behave.
You may think of hormonal problems as something only teens and pregnant and menopausal women have to deal with. However, hormonal imbalances are often found in people in their 20s, 30s and 40s -- people who you wouldn't expect to have these issues.
In this segment, Dr. Thomas shares information about the obstacles people often encounter when seeking the appropriate treatment, as well as the benefits you can achieve when you learn about your own hormone health.