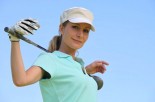 Are you someone who dreads turning the big 4-0?
Just because you still don't want to grow up, your life doesn't stop after 40. Potentially there could be more challenges, yes. But it's still never too late to turn your life around.
After 40, hormones and inactivity can contribute to weight gain, diet fails and health issues.
Whether you're someone who was inactive throughout your entire life or played competitive sports (or anywhere in-between), there are so many life-changing things you can do to improve your health after 40.
All you have to do is re-evaluate and re-frame your beliefs, goals and what brings you the most joy in life.
There are seven steps you need in order to maintain a healthy lifestyle.
The first is permission, which also is the most challenging. Stop questioning and doubting yourself and give yourself the permission and freedom you deserve to become and stay happy and healthy.
What are the other steps needed to take?
One of America's foremost leaders and speakers on women's health and menopause, Mache Seibel, MD, shares the seven steps to a healthier life after 40.
7 Steps to a Healthier Life After 40
Permission
Associations
Stress Reduction
Sleep More
Organize
Vocalize
Exercise