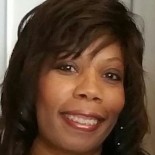 One-third of Americans today are classified as obese and another one-third are overweight. Pregnancy brings weight gain, but it can present complications if you start out your pregnancy obese.
That's It veggie bars. Save 10% NOW!
Use code HER. Click here to order.
Risks for Mom
First, there is a greater risk for diabetes. Gestational diabetes may go away after the pregnancy, but it could develop into type-2 diabetes.
Second, the pregnancy can increase an obese mother's chances at developing hypertensive disorders. 
Additionally, larger moms give birth to larger babies. The babies are at risk for birth trauma due to fatty deposits around the shoulders. A C-section can deliver a larger baby, but mom is at greater risk for respiratory issues and blood clot development.
There is a greater chance for overdue deliveries. There's not an exact determination of why this happens, but there is a correlation between obese mothers and long gestational periods.
Lastly, there is more risk of urinary tract infections during pregnancy.
Risks for Baby
Babies born to obese mothers are more prone to congenital anomaly; specifically neural tube defects. When you're obese, you metabolize sugar in an abnormal manner. This can cause issues in the development of the brain and spinal cord.
These concerns are not based in body shaming but in optimal health for both mom and baby. Your doctor wants you to have a successful pregnancy and delivery.
Fertility Concerns
Obese women who present as infertile my have polycystic ovarian syndrome (PCOS). A sonogram can help with diagnosis.
Best Practices for Pregnancy When Obese

Take folic acid to assist in neural tube development.
Early screening for gestational diabetes.
Get urine screened for UTIs.
Talk with your doctor about how you're eating. Cut out fried foods and fast foods. Eat lots of proteins, fruits and vegetables.
Check your vitamin D levels.
Have your baby measured regularly during pregnancy.
Visit with an anesthesiologist late in your third trimester for exams in case surgery is necessary for delivery.
Listen as Dr. Kecia Gaither joins Dr. Pamela Peeke to share how obesity affects pregnancy.

Sponsors:
Smarty Pants Vitamins



Head to www.thatsitfruit.com and enter code HER to save 10% today!