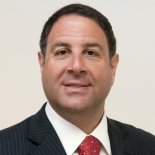 How do you get back to using your body after undergoing breast cancer surgery?
Surgery, chemotherapy and radiation have considerable effects on the body. Physical therapy can reduce pain, symptoms and help recover function.
Speak to your provider about physical side effects you may expect from treatment. In conjunction with your medical treatment, physical therapy can help you regain function and strength to return to daily life.
Physical therapy starts with a good, thorough physical examination to see where function needs to be restored. The patient is given a treatment plan to rehabilitate any affected areas and strength needed for life activities. Difficulty manipulating a toothbrush or pulling on pants are simple life tasks that may require a care plan. Your physical therapist will work with you to resume this function.
Every patient is different, as is every surgeon's protocol. Physical therapy may not begin until risk of infection is significantly reduced. Speak with a physical therapist early in the process so you know what to expect after your cancer treatment.
Listen as Dr. John Gallucci joins Dr. Pamela Peeke to share how physical therapy can help women recover from breast cancer surgery.
Sponsor:
Smarty Pants Vitamins