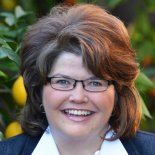 You want to eat locally grown foods, but you don't know how to navigate the farmers market.
First step is to find your nearest farmers market. The USDA has a
National Farmers Market Directory
online. Locate one that's close to work or home and open on a day that suits your schedule.
When you arrive at the market, peruse everything before you make any choices. It's your fresh food buffet. Try samples when available. Be excited about your purchases, but only buy produce you're likely to consume over the next few days. Be mindful of food waste.
Chat with the growers. They can advise on recipes because they grew the food. You'll get great ideas, and many farmers have recipes online.
Organic certification is very expensive. Not all growers can afford that certification, yet their products may be sold as organic at the market.
Listen as Amy Myrdal Miller joins Dr. Pamela Peeke to help you learn how to shop the farmers market.
Sponsor:
Smarty Pants Vitamins