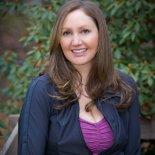 What you eat can enhance your sexual health. Antioxidants, flavonoids and nitric oxide can boost the physiological aspects of your sex life.
The standard American diet is filled with processed, packaged foods that are full of preservatives, excess sugars and added fats. These foods are pro-inflammatory and don't promote the body function necessary for good sex.
Fitness also contributes to a healthy sex life.
Listen as Lisa Davis joins Dr. Pamela Peeke to share how to improve your sex life through food, fitness and connection.
Sponsor:
Smarty Pants Vitamins