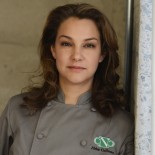 Diet and nutrition influence your health. Your wellness depends on the choices you make in the kitchen.
The Mediterranean DASH diet employs Mediterranean concepts (locally-sourced whole grains, lean meats, fish, fruits, and veggies) in combination with dietary approaches to stop hypertension (DASH). DASH uses the same ingredients with decreased use of salt.
Listen as Abbie Gellman joins Dr. Pamela Peeke to discuss the Mediterranean DASH diet.
Sponsor:
Smarty Pants Vitamins