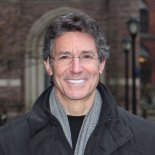 The COVID-19 pandemic has been plagued by a great deal of misinformation.
Dr. David Katz, preventive medicine specialist and globally-recognized authority on lifestyle medicine, has been one of the clearer voices of reason throughout. 
He joins Dr. Peeke to share what he's seen during his volunteer work at a New York hospital, what the data tells us, and what the future may hold.
Sponsor:
Smarty Pants Vitamins