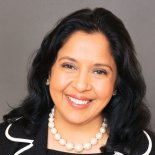 Did you know that blueberries can help you cope with the after-effects of trauma? That salami can cause depression, or that boosting Vitamin D intake can help treat anxiety?
Food does so much more than nourish our bodies and provide us with energy. It's mental as well!
Dr. Uma Naidoo is a nutritional psychiatrist, and the author of a brand new book This Is Your Brain on Food: An Indispensable Guide to the Surprising Foods That Fight Depression, Anxiety, PTSD, OCD, ADHD, and More.
She and Dr. Pam talk about all things nutrition in this episode: their shared backgrounds in the study, the relationship between the gut and the brain, dealing with low libido, how alcohol is a depressant, and "treat days" instead of "cheat days."