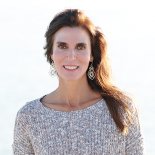 No one wants to talk about aging, as everything heads south and changes on our bodies. But it's a topic that Dr. Beth Frates loves to discuss! 
Dr. Beth Frates is a pioneer in lifestyle medicine education, an award-winning teacher at Harvard, and regular on the HER Podcast. 
We'll hear Dr. Frates and Dr. Pam talk about bringing joy, positivity, and
FUN
to the aging process, and why its never to late to start investing in your body and building your healthy lifestyle.
**For our loyal HER fans, a quick show note - we will only be releasing new episodes ONCE a week on THURSDAYS now - as always, thanks for listening!**