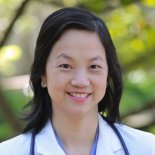 Taking birth control pills can be a drag. It's so easy to forget, take it at the wrong time, and realize days later you messed up. And then re-upping your prescription can only be done in most case s in a short 7-day window. So Dr. Sophia Yen created an innovative approach to birth control: shipping it to you each month until YOU want it to stop. 

Dr. Sophia Yen is Board Certified in Adolescent Medicine with 20+ years of experience in medicine. She graduated from MIT, UCSF Medical School, and UC Berkeley with an MPH in Maternal Child Health. She serves as a Clinical Associate Professor of Pediatrics in the Division of Adolescent Medicine at Stanford Medical School. Dr. Yen co-founded Pandia Health and enjoys educating the public and other physicians about birth control, acne, weight management, and other adolescent health issues. 

Dr. Yen is a true badass and this interview only solidifies that - she talks about how she founded her company Pandia Health, destigmatizing birth control (and whatever it's used to help), the battle to get men interested in this business, and her crusade to help all people with uteri take control of their health.