Tribute to Charles Bens

---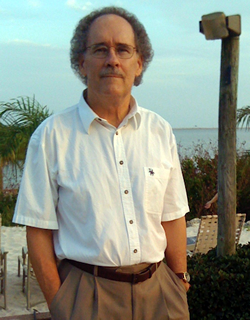 It is with a very heavy heart that I must report the terrible news that Charles passed away on Friday, October 14th. He died of a sudden heart attack.

Only two hours before, we had been on a long bike ride. Because it was a beautiful day we had planned to go to our favorite waterfront restaurant for a late lunch. He was feeling strong and in high spirits. Sadly, his heart was not as strong as his desire to live. Shortly after taking a shower, he was overcome by nausea and chest pains. He passed within thirty minutes. I was by his side.
For those of you who knew him well, you're well aware that he was a health nut. One reason for his obsession was that he'd been born with a seriously arrhythmic heart. This condition took his father's life when he was in his early 70"s. By exercising daily and staying on a great diet Charles managed to squeeze almost another decade out of his ailing heart.

I know that this will be a terrible shock for those of you who knew him, especially if you spoke to him recently. He had such great energy and was so knowledgeable. He shared his knowledge about natural healing with everyone he met. If you're one of the people he was helping, I know that you will miss his wise counsel. He would want you to keep on working to improve your health.

Charles was a father, brother, husband, and friend to many. Just a few days ago he told me that he had had a wonderful life and was grateful to have achieved more than he'd ever expected. He was 80 at the time of his passing and had recently had a wonderful reunion with his family.

Since Charles did not want a funeral and since his family is scattered far and wide, there will only be a private memorial. You can be a part of this by simply taking a few minutes today to think about him and to send him your best wishes for a peaceful rest. Thank you all for being in his life............... Ingrid