Why does the immune system attack itself? And, can autoimmune diseases be reversed?
Do you feel overwhelmed and anxious from time to time? Then try AnxioCalm a supplement from Terry Naturally Vitamins. Click on this link to save $7.00 off your first order, use code "stress" at checkout. - sponsor
You may be reduced to your diagnosis, not tapping into your body's innate ability to heal. You can take steps to reduce your autoimmune disorder.
Nutrition plays a significant role in recovery.
Take baby steps to make the changes your body needs to improve your overall wellness.
Listen as Maryam Henein joins Dr. Holly Lucille to discuss her personal journey addressing her autoimmune diagnosis.
Sponsor: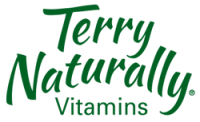 Do you feel overwhelmed and anxious from time to time? Then try AnxioCalm a supplement from Terry Naturally Vitamins. Click on this link to save $7.00 off your first order, use code "stress" at checkout. - sponsor