The holidays seem like a marathon of food temptation. With weight loss as a goal for many people, holiday feasts make it difficult.
Do you feel overwhelmed and anxious from time to time? Then try AnxioCalm a supplement from Terry Naturally Vitamins. Click on this link to save $7.00 off your first order, use code "stress" at checkout. - sponsor
Tips for Holidays

Consider how you eat on a regular basis. Eat mostly plant based.
Eat for health, not just weight loss.
Physical activity is just as important as the food you eat.
Sleep and stress affect your desire for fats, carbs and sugars. Make sure you're getting plenty of sleep and managing stress.
Listen as Dr. Felicia Stoler joins Dr. Holly Lucille to help you navigate the holiday smorgasbords.
Sponsor: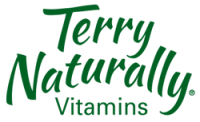 Do you feel overwhelmed and anxious from time to time? Then try AnxioCalm a supplement from Terry Naturally Vitamins. Click on this link to save $7.00 off your first order, use code "stress" at checkout. - sponsor